Operational Excellence
March 27, 2019
A connection made. A life saved
Two lives meet in a moment of gratefulness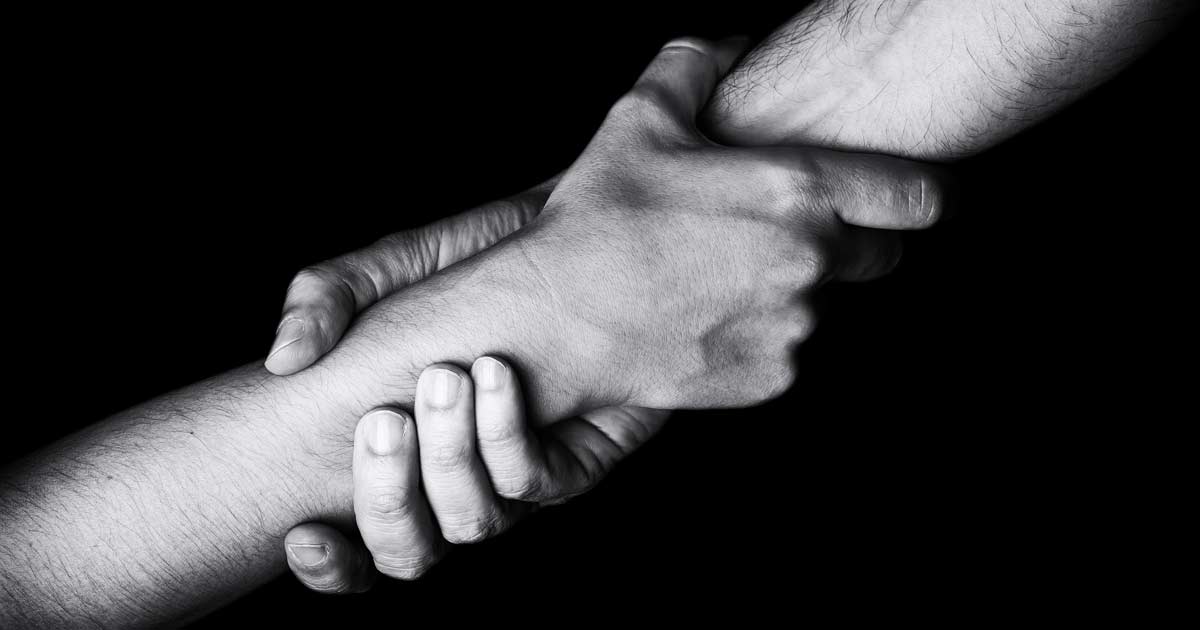 Feeling disappointed, lonesome, and unworthy, Daniel had reached his breaking point.
Suffering from alcohol issues and both physical and emotional heart trouble, the 51-year-old had been living homeless for years and hadn't spoken to any of his five children since. With no real meaning in his life, Daniel had been in and out of jail. After being released from jail for public intoxication, he sought out medical help for chest pains he was feeling.
His experience wasn't pleasant. He didn't find the understanding or care he needed. That led to the day in Lubbock, Texas, when he started walking along Ninth Street to the overpass, preparing to end it all.
He was overlooking the freeway, waiting for heavy traffic, as he feared the distance down to the freeway wouldn't be enough.
"Hey, man, are you OK? What are you doing up there?" a hopeful voice came from the other side of the median.
"Don't come near me. I'm going to jump." Daniel responded.
Preston McClendon courageously attempted to distract Daniel from jumping. The two men, who came from completely different worlds, made a connection. After a short conversation with Preston, Daniel decided to return to safety and shook his hand.
Preston wasn't just in the right place at the right time. He made the decision to act, saving a life that might otherwise have been lost. As an intern at the Xcel Energy Jones Generating Station, a natural gas plant just southeast of Lubbock, his early shift allows Preston time to enjoy his afternoons.
On this particular day, Preston dropped by his student apartments to grab workout clothes. As he headed to the rec center, Preston saw Daniel on the ledge and turned his car around at the soonest opportunity to talk him down.
Then Preston drove Daniel to Avenue Q where he sleeps. On the way, the two learned a lot about each other. They bonded over similar birthdays and working out. That conversation made Daniel feel that he wasn't alone.
Preston went back to the scene and spoke with police. They reassured him that Daniel would be checked on.
For his action, Preston received Xcel Energy's Life-Sustaining Award. Jones Plant director Mark Barton said, "I thought this was such a heroic act for a young man. I fear most would have driven by."
"I did what I felt was needed in the moment," stated Preston. "To get recognized was very humbling."
"When we see something, we do something," said David Hudson president, Xcel Energy – New Mexico, Texas. "I'm proud our employees feel that same responsibility whether at work or in our communities."
"Had I left my apartment one minute earlier I would have seen him walking and thought nothing of it," Preston reminisced. "If I had left my apartment one minute later, he may have already jumped."