Environmental Leadership
July 6, 2022
Colorado's 'Power Pathway' to deliver new renewable energy

Xcel Energy has received the official greenlight for its Colorado's Power Pathway project – a $1.7 to $2 billion effort to upgrade the state's high-voltage transmission system. The project will bring more renewable energy onto the grid, improve the reliability, flexibility and resilience of the electric system, and provide economic and clean energy development opportunities for customers and communities.
"We are thrilled to be able to move forward with an important project that will deliver renewable, clean energy to the most populated areas of the state while supporting our rural communities," said Robert Kenney, president of Xcel Energy-Colorado. "This project will help us continue on our path to reducing carbon emissions in Colorado more than 85% by 2030, deliver low-cost, renewable energy, and improve the grid's resilience and reliability."
The Colorado Public Utilities Commission approved plans for segments one through five of Colorado's Power Pathway, which will create a new loop of high-voltage transmission lines connecting new renewable energy and delivering reliable electricity for the region. The commission also granted conditional approval of the 90-mile May Valley-Longhorn extension in southeast Colorado, pending additional information expected early next year.
Colorado's Power Pathway is a key enabler of Xcel Energy's Clean Energy Plan, which will exceed Colorado's clean energy targets and reduce carbon emissions from its customers' electricity by at least 85% by 2030. The new transmission infrastructure will connect to some of the most productive renewable energy in the region, Kenney said, providing a path for Xcel Energy to transition to carbon-free energy sources while continuing to deliver reliable service at affordable prices.
The Colorado Clean Energy Plan includes early retirement or transition of coal plants and the addition of clean energy resources, including wind, solar and battery storage. The commission recently provided verbal approval for key elements of the plan.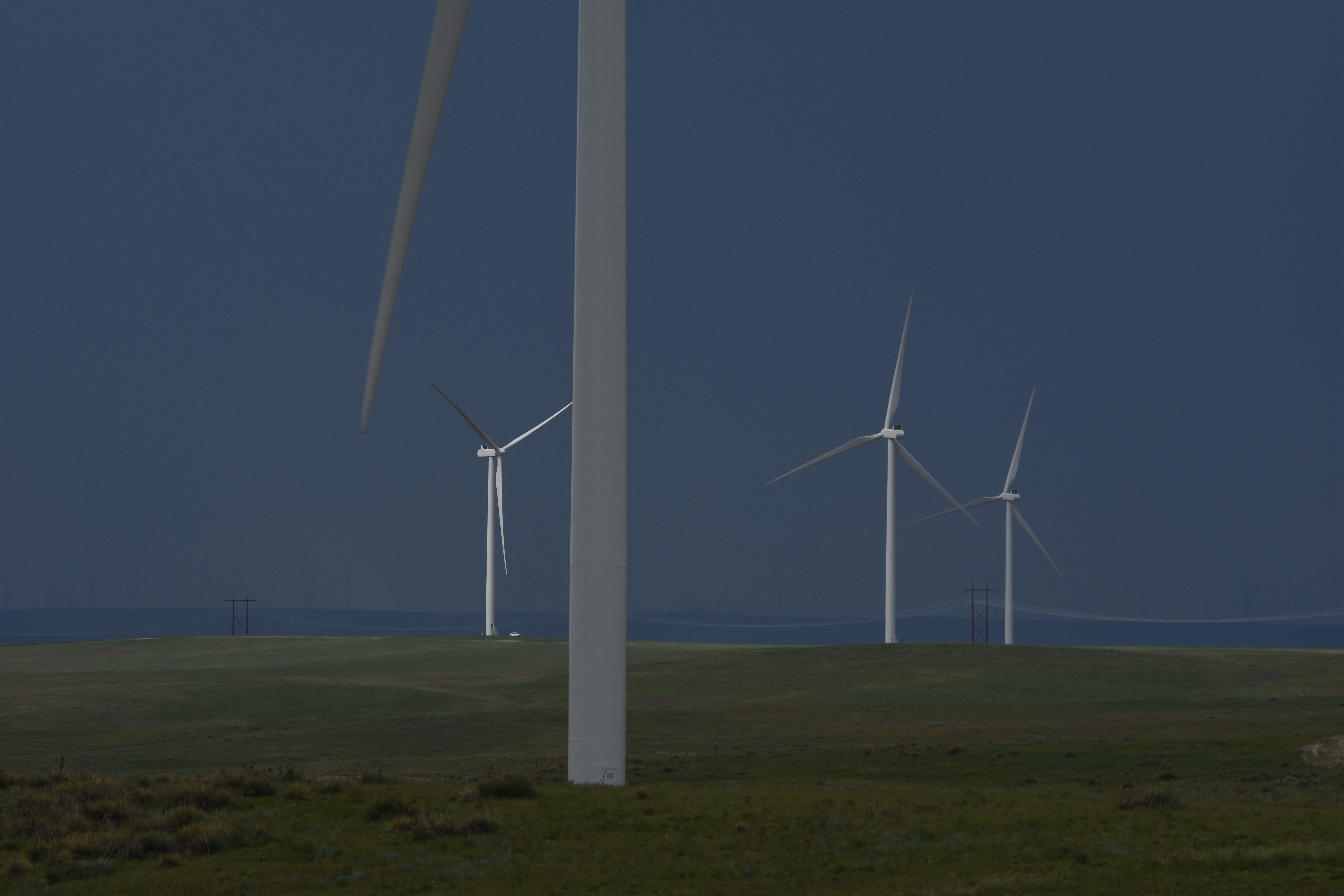 Work with landowners and local governments drives route development
Since the beginning of last summer, Xcel Energy's team has held 39 public meetings to present location options for the transmission line and ask for feedback about how the route would affect local areas. More than 2,000 landowners and officials attended those meetings.
Xcel Energy will now begin filing permits with counties and will continue working on route development for the new transmission infrastructure with local landowners, officials and other key stakeholders in areas where the proposed transmission line route hasn't been determined yet.
Colorado's Power Pathway will add approximately 650 miles of high-voltage transmission line in the state to deliver new renewable energy to customers, Kenney said. It also will increase electric reliability and keep electricity affordable by accessing low-cost renewable energy throughout eastern Colorado.
New renewable energy resources will help Colorado meet its state energy goals. In January 2021, Colorado released its Greenhouse Gas Pollution Reduction Roadmap with goals for climate leadership, air quality and a clean energy transition. It laid out a plan to meet the state's science-based emission reduction targets of 26% by 2025, 50% by 2030 and 90% by 2050 from 2005 levels.
Colorado's Power Pathway will also create new construction jobs as the transmission line is built and renewable energy projects are developed to connect to the new infrastructure. The project is expected to take several years to construct, with the first segments under construction starting late 2023. The entire line is anticipated to be in service by 2027. Additional information can be found at ColoradosPowerPathway.com.