Environmental Leadership
December 2, 2020
The very basics of electric vehicle charging
New tools and programs are now available.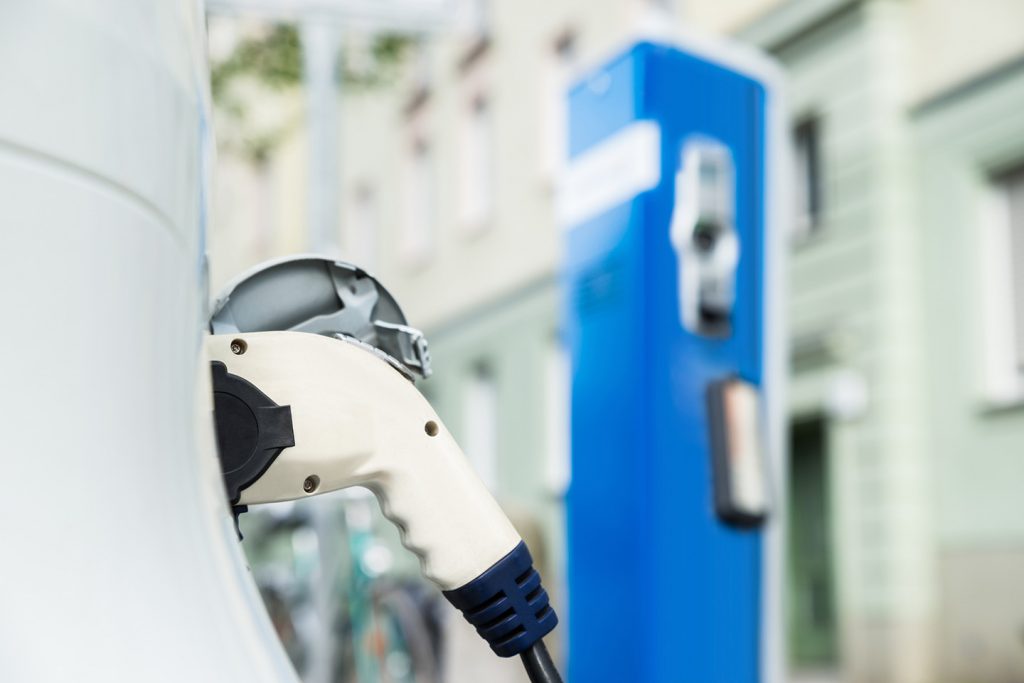 With up to 57 new electric vehicle model choices now available in the U.S. and a growing inventory of used EVs, buying or leasing an EV has never been easier. And Xcel Energy is devoted to helping customers understand how easy it can be to set-up charging at home.
Here's a basic overview of EV charging:
Level 1
Charging a vehicle with a Level 1 charger is basically the same as plugging it into a standard 120-volt outlet – the regular three-prong outlets in your home or garage. Depending on the model, a typical EV can be fully charged within 8-12 hours.
Drivers can charge their EV with a Level 1 charger, requiring no extra equipment or installation – every new EV comes with a Level 1 charger.
Level 2
Level 2 charging is faster than Level 1: A typical EV can be fully charged within 2 to 6 hours, but charge times can vary by model.
Level 2 chargers require a 240-volt outlet, like the type needed for an electric clothes dryer. Installing a Level 2 charger at home usually requires professional installation by a licensed electrician.
With Xcel Energy's newest EV programs and pilots, drivers can get a Level 2 charger installed and maintained hassle-free. Scroll down for more info on Xcel Energy's charging programs.
Level 3 or Direct Current (DC) Fast Charging
The most convenient, user-friendly option for EV drivers on the go is a DC fast charger that can fully charge many EV models in about 20 minutes. It's why a single fast charger can cost as much as $50,000 to purchase and install. This type of charging is primarily available at public charging facilities. These are often installed along major transportation corridors and are to help make your next road trip easy and enjoyable It's similar technology to a Tesla supercharger. Remember, Tesla superchargers are not compatible with all other EV brands and models, although adapters are coming into the market.
Conditions such as extreme temperatures and the EV model will affect your charging and battery performance results.
New programs make at-home charging easy and affordable.
Xcel Energy's latest programs and pilots make it easy to get charged up at home.
EV Accelerate at Home for Wisconsin and Minnesota
With this option, it's simple to get your home EV charging equipment up and running plus you'll take advantage of low charging rates. We'll install and maintain a Level 2 charger, and you can charge for less with lower overnight rates.
EV Subscription Service Pilot for Minnesota
This plan highlights a hassle-free approach that also keeps your charging rates predictable. We'll install and maintain a Level 2 charger, and you can charge as much as you need overnight and on weekends for one low, flat price on your monthly bill. The three-year pilot program is open to 150 Minnesota customers. Click here to learn more
Charge your EV with Renewable Energy
As an Xcel Energy customer, you're already using renewable energy like solar power, wind energy, and other sources. And if you're looking to reduce your carbon footprint even more, you can charge with up to 100% renewable energy by enrolling in one of Xcel Energy's residential renewable energy programs. Click here to learn more.
Plans for Colorado and New Mexico in the works!
Look for more home charging programs later in 2021 for our customers in Colorado and New Mexico.
Know what's new
Our new Home Charging Advisor will help you compare home charging options and find the best one for you.