Operational Excellence
February 13, 2018
Xcel Energy's Ben Fowke named Executive of the Year
Recognized for personal, professional accomplishments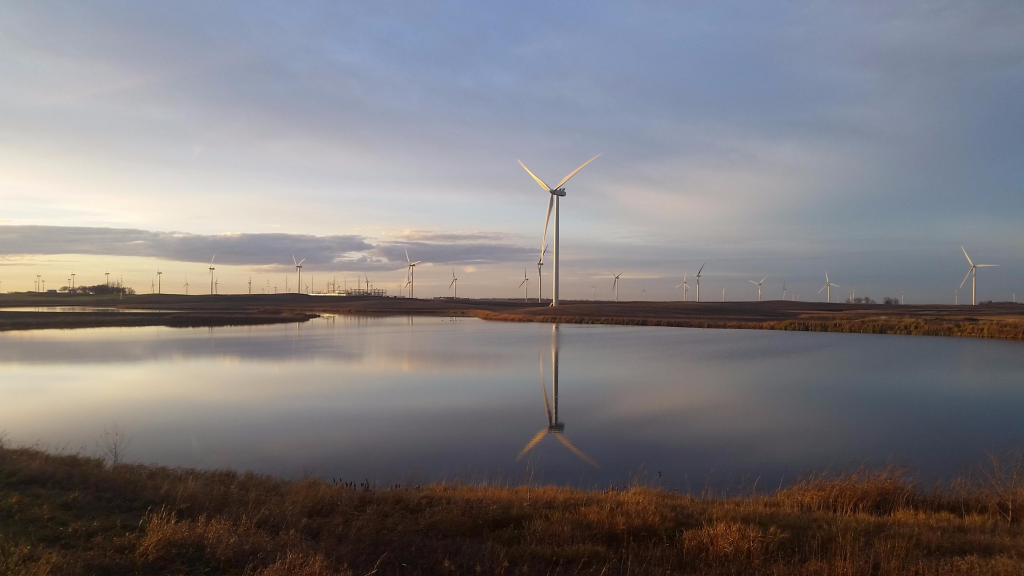 What does it take to be named Executive of the Year by the Minneapolis-St. Paul Business Journal? For Xcel Energy Chairman, President and CEO Ben Fowke, it was his leadership toward a clean energy future, a commitment to hiring and supporting veterans, and a mission of giving back to our communities that made all the difference.
Fowke received the 2018 Executive of the Year Award at a gathering of 400 business and community leaders, friends and family on Feb. 7 in Saint Paul.
In presenting the award, the Business Journal highlighted a number of ways the company has made great strides forward since Fowke became CEO seven years ago. Fowke's "steel for fuel" strategy has led to major growth in wind and solar energy on Xcel Energy's system. The company's focus on renewables reduced carbon emissions by 30 percent between 2005 and 2016.
The Business Journal also applauded the company's emphasis on hiring military veterans and helping young people prepare for success in the workforce, particularly in the energy industry. As a result, about 15 percent of employees hired by Xcel Energy in 2016 were veterans, and it was recognized as a Beyond the Yellow Ribbon company by Minnesota Governor Mark Dayton in 2017 for its dedication to hiring and supporting veterans.
Among the guest speakers at the event were Will Steger, the famous international explorer and founder of the non-profit organization Climate Generation, who lauded Fowke's courage to fight climate change by leading the clean energy transition to carbon-free renewable energy sources. Other speakers included Ben's wife Kathleen Fowke, Executive Chairman of US Bancorp Richard Davis, and the CEO of Ryan Companies Pat Ryan.
In accepting the award, Fowke shared his heartfelt appreciation for the recognition, calling it a reflection of Xcel Energy's success. He praised the company employees' passion for mentoring, dedication to safety and commitment to community service.
"This award tonight really belongs to all the people at Xcel Energy because I am blessed to lead this great organization," Fowke said.
Read more about our commitment to renewables:
New York Times
Denver Business Journal