Community Commitment
June 27, 2023
5 nonprofits selected by employees to receive $45,000 in grants
A look at the 2023 Xcel Energy Employee Choice Grant recipients

Whether we are delivering affordable, reliable energy to our customers or pitching in to help our neighbors, community service is embedded in Xcel Energy employees' DNA. In 2022 alone, our team members volunteered 74,000 hours and donated over $3 million dollars to nonprofit organizations by participating in our annual Day of Service and Giving Campaign and by donating time, talent and dollars to community causes year-round.
The Employee Choice Grant program is another way we give back. The program, which began in Colorado in 2015, invites team members to nominate a nonprofit to receive Xcel Energy Foundation grant funds. An employee panel selects finalists that align with the company's values and focus areas and gives employees the opportunity to vote for a winner.
This year the program expanded its footprint to include six states in the company's service territory, and to date it has awarded nearly $350,000 to nonprofits. Funds from the program come from shareholder dollars.
Four hundred nonprofits were nominated and nearly 1,200 employees in Colorado, Michigan, Minnesota, New Mexico, Texas and Wisconsin voted on the grant recipients. The five winners are:
PeaceWorks, a Colorado nonprofit for abuse survivors that received a $20,000 grant;

MAD DADS, a Minneapolis-based nonviolence program that received a $10,000 grant;

The Community Table, a Wisconsin meal service nonprofit that received a $5,000 grant;

Weekend Hunger Initiative (WHI) Hobbs, a children's nutrition program in New Mexico that received a $5,000 grant;

The Bridge, a child abuse prevention program in Texas that received a $5,000 grant.
Learn how the winners will use the grants to make an impact
The Community Table, based in Eau Claire, Wisconsin, serves balanced, nutritious meals in a safe, welcoming environment and connects those in need with existing resources to increase self-reliance.
"The grant will be used to support our meal service program," said TJ Atkins, executive director of The Community Table. "With our process of offering carryout meals, the funds will be used to help support those supplies such as carryout containers and silverware. With the rise in our numbers of serving 85 to 95 guests a day, seven days a week, those items start to add up quickly. In providing these items, we can continue our mission to serve a balanced, nutritious meals in a safe, welcoming environment and to connect those in need with existing resources."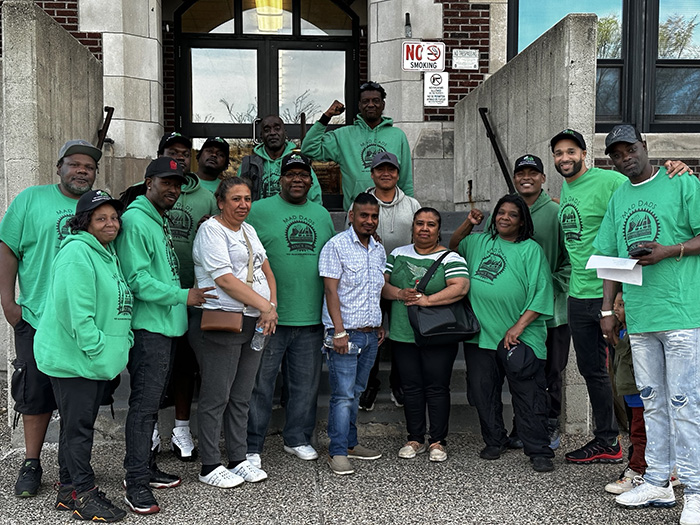 MAD DADS of Minneapolis, Minnesota, offers safety, positive youth programming and job creation. The program was founded by African American men and parents who were fed up with gang violence and illegal drug distribution.
"The grant funds will be used to provide resources ranging from essential hygiene and food needs to addiction and recovery resource services that our community patrol details pass out," said Jordan Nelson, MAD DADS executive director. "They will also provide summer programming which will include a sports camp, barbecues and one-on-one mentoring sessions to build relationships with youth and provide them with life skills while connecting them with career skills in technology."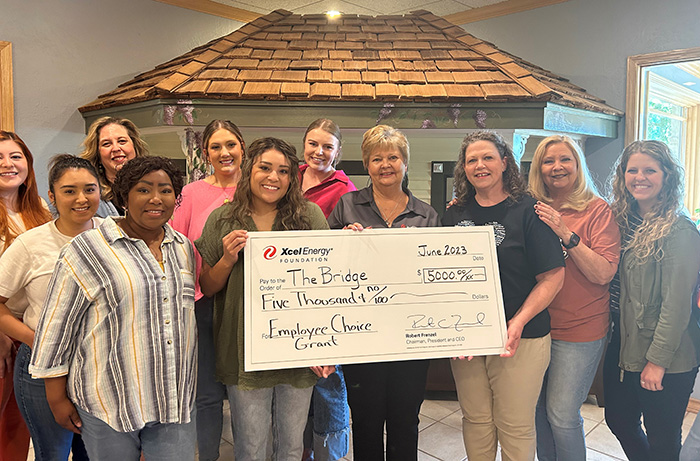 The Bridge is a comprehensive, child-focused program in Amarillo, Texas, that offers a highly effective, one-step approach to child abuse investigations.
"We firmly believe children's lives should not be defined by abuse they have suffered or violence they have witnessed," said Shelly Bohannon, executive director. "By selecting The Bridge to receive Xcel Energy's Employee Choice Grant, you have made it possible for five of our Texas Panhandle kids to be heard, believed and guided on a path to healing and justice. Thank you for this generous grant – and for helping children become children again!"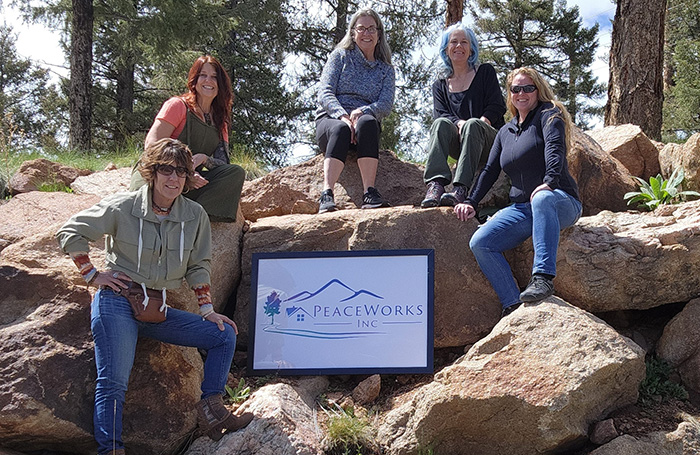 PeaceWorks serves Jefferson, Park, and Clear Creek counties and the Denver metro by providing assistance for survivors of relationship violence/abuse, including intimate partner violence, domestic violence, teen dating violence and stalking, as well as sex trafficking and sexual assault outside of relationship violence.
"We will use the funds to fulfill our mission to advocate for all survivors of relationship and non-relationship violence," said Leah Oster, assistant director of PeaceWorks. "The long-term impact of our various programs is to increase personal well-being, healthy relationships and safe homes in our rural community."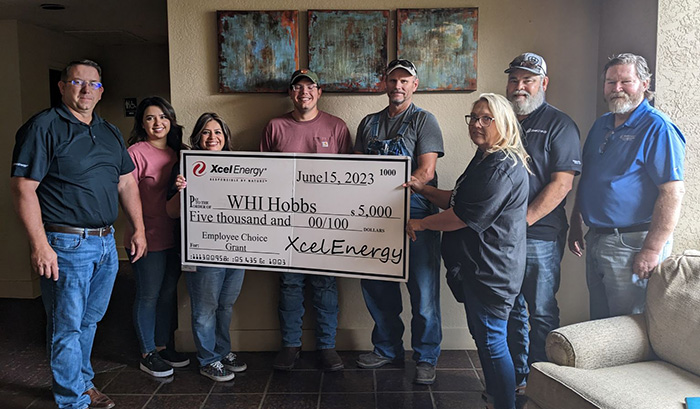 "Thank you so much to the employees of Xcel Energy for choosing WHI Hobbs to receive this grant," said Leslie Pfalzgraf, WHI executive director. "We served almost 1,100 kids on a weekly basis this past year, and the need for our program continues to grow every year."
Xcel Energy is proud of how our employees are helping create strong, vibrant and inclusive communities. Learn more about how the company gives back to the communities it serves through giving and volunteering.