Environmental Leadership
May 31, 2023
Xcel Energy Nuclear team recognized as innovators in the industry
Top Innovative Practice awards highlight ingenuity and commitment to safety

An exceptionally reliable, carbon-free energy resource, nuclear power has positioned itself as a centerpiece of the world's energy future. But that future also depends on it continuing to be a cost-effective resource, which is why Xcel Energy has prioritized investing in innovation. Those investments have paid dividends over the last ten years, as our nuclear plants have set reliability records while reducing operating costs by 35%. Two recent honors offer a glimpse into how the team is innovating its way to success.

Xcel Energy picked up two Top Innovative Practice (TIP) awards from the Nuclear Energy Institute (NEI) on May 16 at the 2023 Nuclear Energy Assembly conference in Washington, D.C. A TIP award from NEI is not only a recognition of excellence in the nuclear industry, but it also serves as a platform to share the best practices with others in the field, driving continuous improvement and innovation.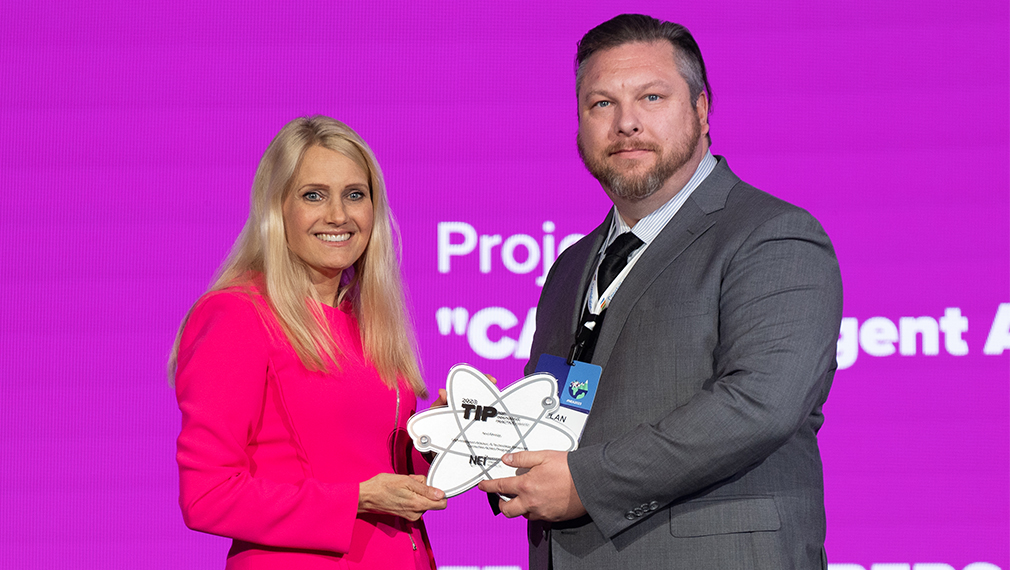 Dylan Wojchosuki, Nuclear Performance Improvement Fleet Manager at Xcel Energy, accepts a TIP award for his team's work on the CAP IA program.
Photo by Nuclear Energy Institute

The Nuclear Innovation and Nuclear Communications groups teamed up to win an award for their first-in-the-industry, 3D virtual tour of the Prairie Island Nuclear Generating Plant. Tours of our nuclear plants are a mainstay in educating various stakeholders about the carbon-free advantage of nuclear energy. The COVID-19 pandemic put a stop to in-person tours, but our Nuclear team went to work finding an innovative solution. The idea of a virtual tour was born, and within a few short months anyone with a computer was able to see inside a nuclear plant.

Xcel Energy was also recognized for our artificial intelligence-assisted Corrective Action Program (CAP IA) software that streamlines the entry, tracking and sharing of action items found while operating a nuclear reactor. A CAP program is required to obtain an operation license. The program has long been a highly manual process and tremendously time-consuming to maintain. Our CAP IA software removes much of the previous burden and presents the program in a modern web application format. This tool is an exciting win-win: By minimizing human inconsistency and subjectivity and leveraging the power of data, it improves safety while reducing costs. With the CAP IA software, we're surfacing performance trends and catching small problems before they become significant. It's an excellent example of the commitment to safety upheld by Xcel Energy and the nuclear industry as a whole.

The TIP awards are highly competitive, with nominations coming from a wide range of organizations, including nuclear utilities, equipment and service providers, research institutions and government agencies. Winning a TIP award requires a comprehensive and rigorous evaluation process and is a testament to our team's hard work, dedication and commitment to safety and performance.

But the achievements and innovations highlighted by these awards are just the tip of the iceberg for Xcel Energy. Experts across every part of the company are finding new, better, safer ways of doing their work every day as part of our culture of continuous improvement. All that ingenuity is there to serve our customers the reliable, affordable and clean energy they have come to expect from Xcel Energy.