Community Commitment
April 24, 2023
Xcel Energy employees bring good energy to our communities
Meet the 2023 Good Energy Award winners

The giving spirit of our employees continues to grow stronger every year. Last year, Xcel Energy employees volunteered an astonishing 74,400 hours for a total economic impact of $2.2 million. In addition, participation in the company's giving programs, Dollars for Doing and Volunteer Paid Time Off, increased 105% and 55%, respectively, over 2021.
As part of National Volunteer Month this April, our Social Investments team selected four individuals to receive the Good Energy Award, given to employees in each operating company who exhibit outstanding service to their communities. This is the third year Social Investments has distributed the award. Each recipient also chose an eligible nonprofit to receive a $500 grant.
Here are the 2023 Good Energy Award winners: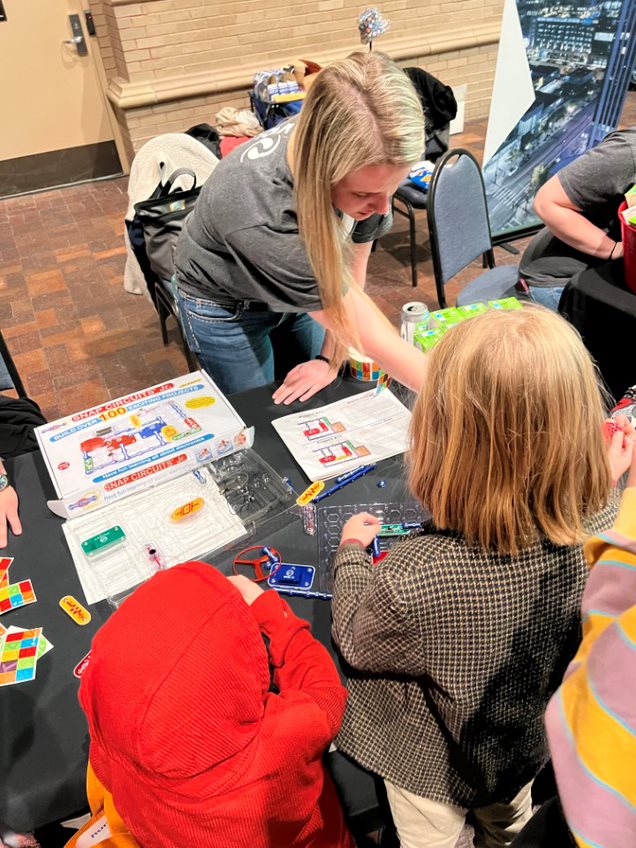 Madison Hardy, projects engineer, Colorado
In addition to serving as the communications chair for the GROW Business Resource Group at Xcel Energy, Madison Hardy is passionate about STEM (science, technology, engineering, math) education and volunteers with several organizations across the Denver Metro, including Girls Inc., Boys and Girls Club and the Society of Women Engineers at her alma mater, University of Denver.
Hardy also volunteered at the company's Girls & Science event in March, which attracted more than 2,000 girls; participated in Big Brothers Big Sisters of Colorado's STEM Day; and served as a team lead at Xcel Energy's annual Day of Service last fall. Hardy chose Girls, Inc. of Metro Denver to receive the $500 nonprofit grant.
"I am very passionate about promoting women in the engineering field," said Hardy, who has a degree in electrical engineering. "Being a woman engineer in the power industry, I understand the challenges of working in a male-dominated field. I believe I can be a role model and encourage young girls to chase their dreams."
Karisa Lindquist, payroll manager, Minnesota
Karisa Lindquist is drawn to nonprofits that support youth and family services, and volunteers at several organizations throughout the Twin Cities in Minnesota, including Cookie Cart, Youth Link and Neighborhood House, as well as the company's annual Day of Service. She also serves on the board for Merrick Community Services and on the committee for Dress for Success. Lindquist chose Merrick Community Services to receive the $500 nonprofit grant.
Lindquist uses the Dollars for Doing and Matching Gifts programs to maximize her impact. "I appreciate the programs Xcel Energy offers for giving and volunteering. [They] are a great way to double your charitable giving and have money donated to an organization you volunteer with," said Lindquist. "I am honored to receive the Good Energy Award, and it is a great reminder of how much giving and volunteering means to Xcel Energy."
Mark Kopacz, lead gas technician, Wisconsin
For two decades, Mark Kopacz has volunteered as a basketball coach for youth basketball in his hometown.
"I was the volunteer basketball coach for all four of my children while they were growing up and I still enjoy being involved in the youth program since my children have grown out of the program," said Kopacz, who has been with Xcel Energy for nearly 30 years.
Through the company's giving programs, Kopacz donates to the youth organization to support scholarships for graduating seniors who have displayed volunteerism throughout their high school careers.
"I feel very proud that our program has helped encourage volunteerism for the youth in our area, so that these young adults will give back to their communities as they grow," he said. Kopacz chose Roberts Lions Club Foundation to receive the $500 nonprofit grant.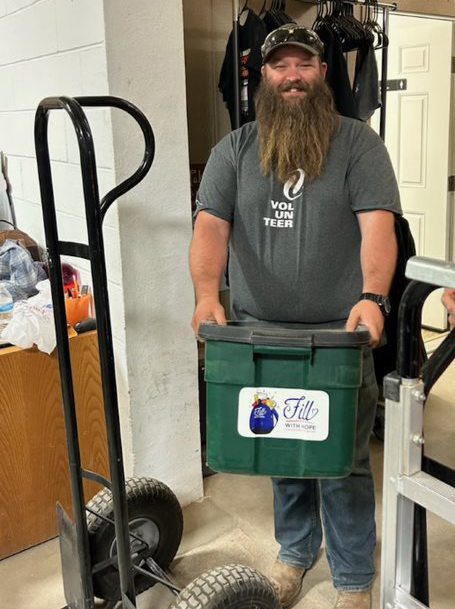 Joel Brown, substation field engineering manager, Texas
Joel Brown helps youth in his Texas Panhandle community of Amarillo by volunteering at Fill with Hope, which provides weekend meals to kids, and the Don Harrington Discovery Center, an interactive science center. He enjoys using the Dollars for Doing program, which allows employees to volunteer their time in addition to providing funds to an organization.
"I have learned over time that giving your time and abilities is just as valuable, if not more, than financially giving to an organization," said Brown, who saved the Discovery Center money by repairing their displays. "There is no better way to support an entire community than finding ways to volunteer within that community."
Brown said he was raised to give back in whatever way he can. "Receiving the Good Energy Award helps me see that I am making a difference in at least one person's life." Brown chose Fill with Hope to receive the $500 nonprofit grant.
See how Xcel Energy employees are making a positive impact on xcelenergy.com.