Operational Excellence
August 31, 2022
Take a virtual 3D tour of Prairie Island Nuclear Generating Plant

A new virtual 3D tour invites you into Minnesota's Prairie Island Nuclear Generating Plant in a way no one has ever experienced. Xcel Energy welcomes you to look around and learn a bit about how nuclear energy plays a central role in the company's pioneering vision to pursue a zero-carbon future.
Nuclear energy has been a clean energy workhorse for decades. Prairie Island and its sister plant in Monticello, Minnesota, produce almost 30% of the electricity Xcel Energy serves to its customers in the Upper Midwest.
Now, paired with an expanding renewable energy portfolio, the increasing popularity of electric vehicles and continued electrification of our economy, nuclear energy's role as a pillar in the company's clean energy future is more important than ever. It is a key part of realizing Xcel Energy's 2030 and 2050 clean energy goals of cutting carbon emissions by 80 percent and 100 percent, respectively.
The two generating units at Prairie Island provide zero-carbon energy to more than a million households. The plant constitutes the single largest clean energy resource that the company operates. Prairie Island is also one of the best-performing plants in the industry, and an indispensable partner to Red Wing, Minnesota, and the surrounding communities.
The nuclear professionals who operate the plant have worked diligently for more than five decades to keep this safe, clean and reliable resource running. The plant's operators proudly welcome you to look around the facility they've built and maintained through this video presentation.
The tour is self-guided but includes some helpful signposts as you work your way through it. Look out for clickable "i" icons and embedded videos to learn more as you explore. If you don't hear any sound right away, click the screen. At each stop, you can rotate your screen to see much more of the facility and surrounding equipment.
Once you've taken the tour, please consider inviting your friends and family to visit. And let us know if you have any questions or input. There's never before been a chance quite like this to peer into one of the more advanced technologies that keeps our local economy humming along.
Link to feedback form: 
https://forms.office.com/r/r6apXvLdW4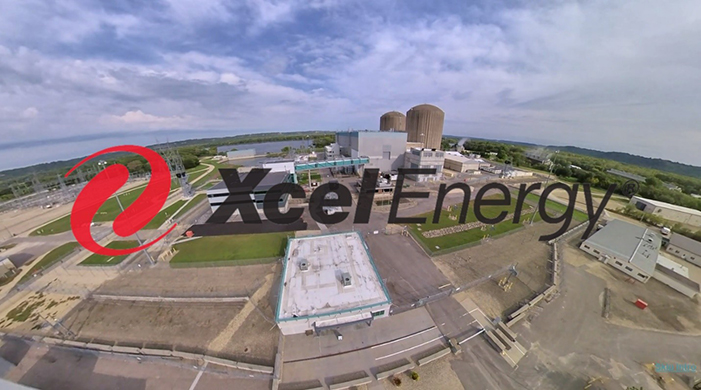 Once the tour starts, click the screen if you don't hear sound.